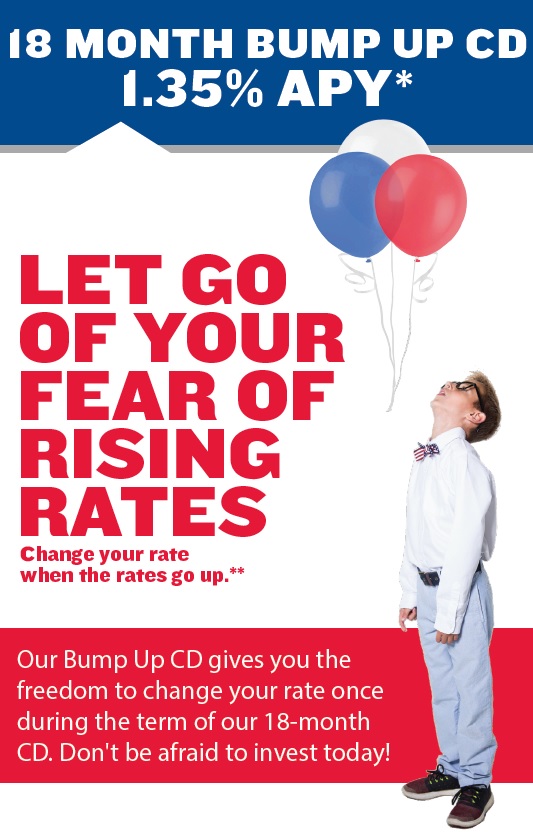 18 Month Bump Up CD Special
Let go of your fear of rising rates! With our Bump Up CD, you have the option to increase your rate once during the 18-month term, if our 18-month CD rate increases. Invest without fear today! This is a limited time offer. Please stop by or call 270-796-8444 for more details.
18 month CD / 1.35% APY*
*Annual Percentage Yield. Annual Percentage Yield is accurate as of March 20, 2017. Minimum deposit of $1000 required. Substantial penalty for early withdrawal. **You have the option to change your rate once with our 18-month CD, with no fees. Offer available for a limited time. Please call for details.