Change the way you look at savings with American Bank & Trust's convenient Bank My Change feature. Watch your savings add up as Bank My Change turns your extra cents into dollars with each swipe of your Visa debit card.
Each time you (or a joint owner of your checking account) make a Visa debit card purchase, the amount will be rounded up to the next whole dollar, and the amount in excess of your purchase will be transferred from your checking account to an AB&T savings or checking account of your choice.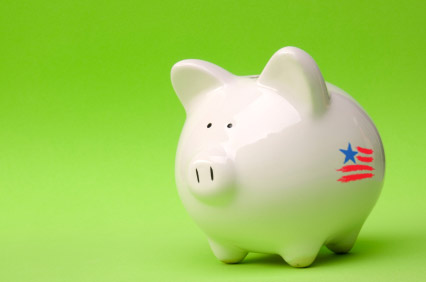 Combine Bank My Change with an American Bank & Trust Vacation Club or Christmas Club account for an extra boost to your travel or holiday fund. Start saving now for college, home improvements, or unanticipated expenses. With Bank My Change, the possibilities are endless and the savings are effortless.
Please visit one of our convenient locations to add this feature to your account, or contact your customer service representative at 270-796-8444 for more information. Or, print and mail this completed Bank My Change Agreement to the following address:
American Bank & Trust Company, Inc.
Attn: Customer Service
P O Box 688
Bowling Green, KY 42102-0688